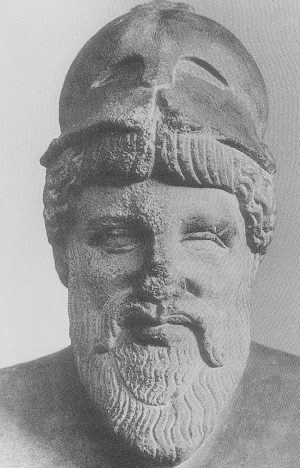 Espressopundit's Greg Patterson has weighed in on our blog post about Chuck Coughlin, suggesting that anonymous blogging should be prohibited. While we greatly respect Greg, we kindly beg to differ, "adult supervision" would curtail one of our most important rights. One of the principles this country was founded upon was free speech – it's why it was protected in the First Amendment. The Founding Fathers published some of their greatest writings, the Federalist Papers, under anonymous pseudonyms. Alexander Hamilton, James Madison, and John Jay all wrote articles under the pseudonym "Publius," named after Publius Valerius who founded the Roman Empire (One of Sonoran Alliance's anonymous contributors posts under the pseudonym "Publius") The Federalist Papers were written to support ratification of the Constitution, and its writers needed the anonymity to protect themselves from political retaliation. An "Anti-Federalist Papers" was written in response by "Brutus." Later on, the U.S. Supreme Court looked to the Federalist Papers to help decide controversial cases.
The Supreme Court affirmed that anonymous speech is protected in Talley v. California, a 1960 case where a Los Angeles ordinance prohibiting anonymous pamphlets from being distributed was struck down.
It's not often that the right and left agree on anything, but when it comes to free speech, the ACLU and the newspapers agree with us on protecting this important right. On Sunday, the Arizona Republic's Political Insider mentioned the Sonoran Alliance post about Coughlin, and called out Coughlin for hypocritical talk about playing nice by repeating a sentence he'd written to columnist Laurie Roberts telling her she was such a poor writer she shouldn't be writing.
We think that Shane does a great job of monitoring errors and giving the opposing side room to dispute posts by contributors – in fact he's been pretty open about letting anyone become a contributor.  And Chuck Coughlin's supporters have certainly had plenty of room in the comments to get their defenses (and personal attacks) across.
A Republican governor advocating for a tax increase is significant and must be debated in the public sphere. To try and shut down debate over this reeks of the government trying to control the press and our right to free speech. Furthermore, Coughlin has failed to prove that any of the accusations in the original post were false. Coughlin is arguably the most powerful lobbyist in the state, and because of it no one dares to criticize him without being afraid of losing their job or other negative ramifications.
Patterson himself runs stories from anonymous sources. The New Times, which has also attacked Sonoran Alliance for its anonymous bloggers, frequently relies on anonymous sources for entire articles. And as Patterson fairly points out, many of the commenters on his blog are anonymous.
Sonoran Alliance stands as a defender of free speech, and will not cave in to internet censorship. Nor to Coughlin's friends and employees attacking us in the comments or on other blogs. The Founding Fathers would be rolling over in their graves.