Campaign releases new video revealing Richard Carmona's support for unpopular law
PHOENIX – Jeff Flake, a conservative candidate for U.S. Senate, issued the following statement regarding today's decision by the U.S. Supreme Court to uphold the healthcare law known as Obamacare:
"Today's ruling makes it clear that the burden now falls squarely on Congress to act. I opposed Obamacare in 2009 because a government-run healthcare system would lead to unmanageable costs at a time when the country can least afford it. I still oppose Obamacare today, and until Congress is able to fully repeal it, I will work to defund it and prevent its further implementation.
"This November Arizonans will have a choice — whether to elect someone who stands with President Obama in supporting Big Government solutions like Obamacare, or to elect a candidate that will fight to repeal Obamacare. Our healthcare system is badly in need of reform, but Obamacare is not the answer. We need to replace it with effective, market-based health care reforms that increase competition, lowers costs, and raise the level of care for everyone. That's what I have fought for in the House, and it's what I will continue to do in the Senate."
The Flake campaign has also released a new web video today revealing what liberal Democrat Richard Carmona thinks about Obamacare. Click the link or image below to watch: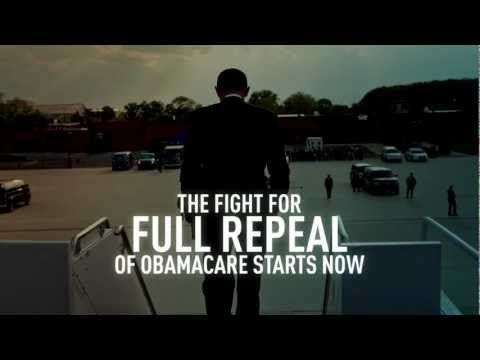 ###