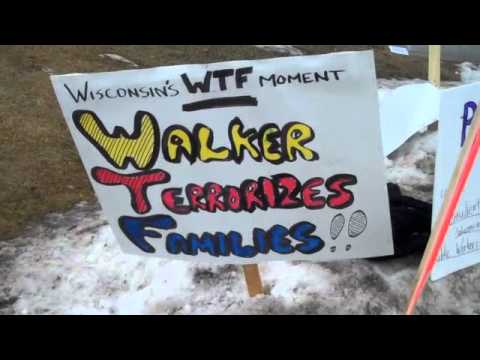 If you don't believe this could happen in Arizona, take a look at these photos of the last public employees protest that took place at Arizona's Capitol:
The good news for Arizona conservatives and taxpayers is that many are now connected to the TEA Party network. When these photos were taken, it was January 2009 and the TEA Party Movement was weeks away from starting. It wasn't until April 15, 2009 that Arizona taxpayers showed up at the Capitol to speak up for their rights. (see Tea Party rally below)
The lesson to be taken from this? If you're not engaged in a TEA Party, this is an encouragement to get involved.
Don't let what's going on in Wisconsin happen here in Arizona!